Well Being Psychotherapy

Lisa Cottrell, LPC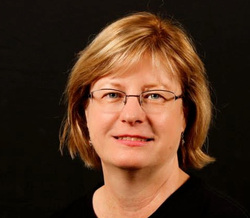 Welcome!
About me:
I am the CEO and founder of Well Being Psychotherapy.
I am an experienced psychotherapist
who specializes in positive psychology, helping clients learn to love and accept themselves, reduce stress and make changes to improve their lives. Often clients struggle because they lack the skills to feel good about themselves, handle their emotions, effectively communicate, set boundaries, or ask for help when they need it. Often, they have unhealed wounds from upsetting or traumatic experiences.
I can help you become less anxious, less depressed, less critical of yourself and others, and be happier. I teach specific skills, tools and techniques to help you have a better life.
Clients report significant healing and personal growth after working with me.
EXPERIENCE, SKILLS AND TRAINING:
I have many years experience as a psychotherapist and life coach. I am trained in Dialectical Behavior Therapy (DBT), Cognitive Behavioral Therapy (CBT), Mindful Meditation, Gestalt, and a variety of trauma therapies including Brain-spotting, Eye Movement Desensitization and Reprocessing (EMDR), Internal Family Systems (IFS), hypnosis, and the Developmental Needs Meeting Strategy. I use existential, psychodynamic, positive psychology and spiritual approaches to deepen my work with clients. I also have over 15 years of experience treating clients with the dual diagnoses of addiction and psychiatric disorders including depression, anxiety, PTSD and bipolar disorder. I am trained in Emotionally Focused Therapy for Couples.
CREDENTIALS
I am a licensed professional counselor, who is fully licensed by the State of Georgia. This means I have obtained a Master's degree in psychology, passed the National Counselor Certification exam, completed three or more years of work under the supervision of a licensed professional counselor and clinical director, and continue to obtain ongoing professional education courses and certifications.
I have obtained years of extensive specialized training in the treatment of trauma, addiction, meditation instruction, EMDR, and DBT skills training in mindfulness, emotion regulation, distress tolerance and interpersonal effectiveness. I work to empower clients and help them learn to be happy and create lives that they love.
THERAPIES
Dialectical Behavioral Therapy (DBT) - individual therapy and group skills training
Eye Movement Desensitization and Reprocessing (EMDR) for reintegration and healing
Brainspotting for processing of traumatic experiences
Bilateral stimulation of the brain with sound and music to assist healing
Cognitive Behavioral Therapy & Rational Emotive Behavioral Therapy
Hypnosis, Guided Visualization, Imagery & Relaxation Techniques
Evidence-based Positive Psychology
Expressive Writing and Art
Mindful Meditation Instruction
Internal Family Systems Therapy
Emotionally Focused Therapy for Couples
Dream work
Movement
EDUCATION
Lisa has studied the psychology of trauma and recovery for the last 12 years. She is fully trained in EMDR and participated in extensive consultation in the use of this technique to advance healing. She is also trained in Brainspotting and has been trained in Dialectical Behavior Therapy (DBT) by Behavioral Tech and participates in a DBT consultation team.
Lisa has a Master of Arts in Psychology from State University of West Georgia, which has an acclaimed psychology program with in-depth training in existential, transpersonal, humanistic, psychoanalytic, and holistic psychology. Lisa completed additional post-graduate coursework in Georgia State University's Counseling program. Lisa obtained a Bachelor of Science in Anthropology, with Honors in Cultural Anthropology from Georgia State University, where she studied Medical and Psychological Anthropology in the US and in Costa Rica. She began her studies at the University of Kentucky before moving to Atlanta. Lisa also earned a Master's certificate in Program Management from George Washington University. She was the recipient of the Graduate Research Award of the American Psychology Association, Division of Women Psychologists and of the National Lambda Alpha Scholarship Award.
EXPERIENCE
I have worked in a variety of settings including a world class dual diagnosis (addiction and mental health) treatment center, a local rape crisis center, a batterer's intervention program, a women's health clinic, and in private practice.
I began studying psychology and spirituality in my youth. I have studied meditation, mindfulness and psychology for over thirty years. After a number of years working as a trainer, training manager, and project manager for Sprint Telecommunications, I decided to return to my love of psychology, healing and wellness. I have been following this path since 1995. I have nine years of experience working at a world renowned addiction and dual diagnosis treatment center in Atlanta, providing individual and group therapy, lecturing, teaching meditation, leading DBT skills training groups, and doing in-depth assessments. I also present continuing education classes to other psychotherapists on topics including The treatment of trauma and addiction in early recovery, and DBT and the Twelve Steps of recovery. I have treated women in crisis at the DeKalb Rape Crisis Center; worked in private practice as a Life and Career Coach and then and now as a Psychotherapist and Life Coach; was the Development Director for Men Stopping Violence, a batterers intervention program; was a project consultant for a local V-Day benefit to stop violence against women; and was a manager, trainer and project manager at Sprint telecommunications. I am a published poet and writer.
PROFESSIONAL ORGANIZATIONS
American Counseling Association
International Society of Traumatic Stress Studies
Licensed Professional Counselors Association of Georgia
The International Centre for Excellence in Emotion Focused Therapy
---
Me and my sweet Westie, Lucy Lou, enjoying time outside.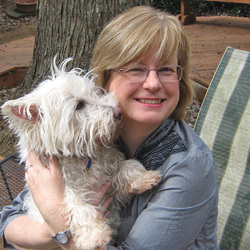 ​
It is important to find time for the people, places and things that bring you happiness and contentment. I can help you remember what those things are, find time to do them and recreate a life that you love!

I know, Lucy needs brushing. It was a bad hair day.
Ah, imperfection.

"To be in harmony with the oneness of things is to be without anxiety about imperfection." Zen master Dōgen

Lisa Cottrell, LPC
Decatur, GA
404-931-3066
---